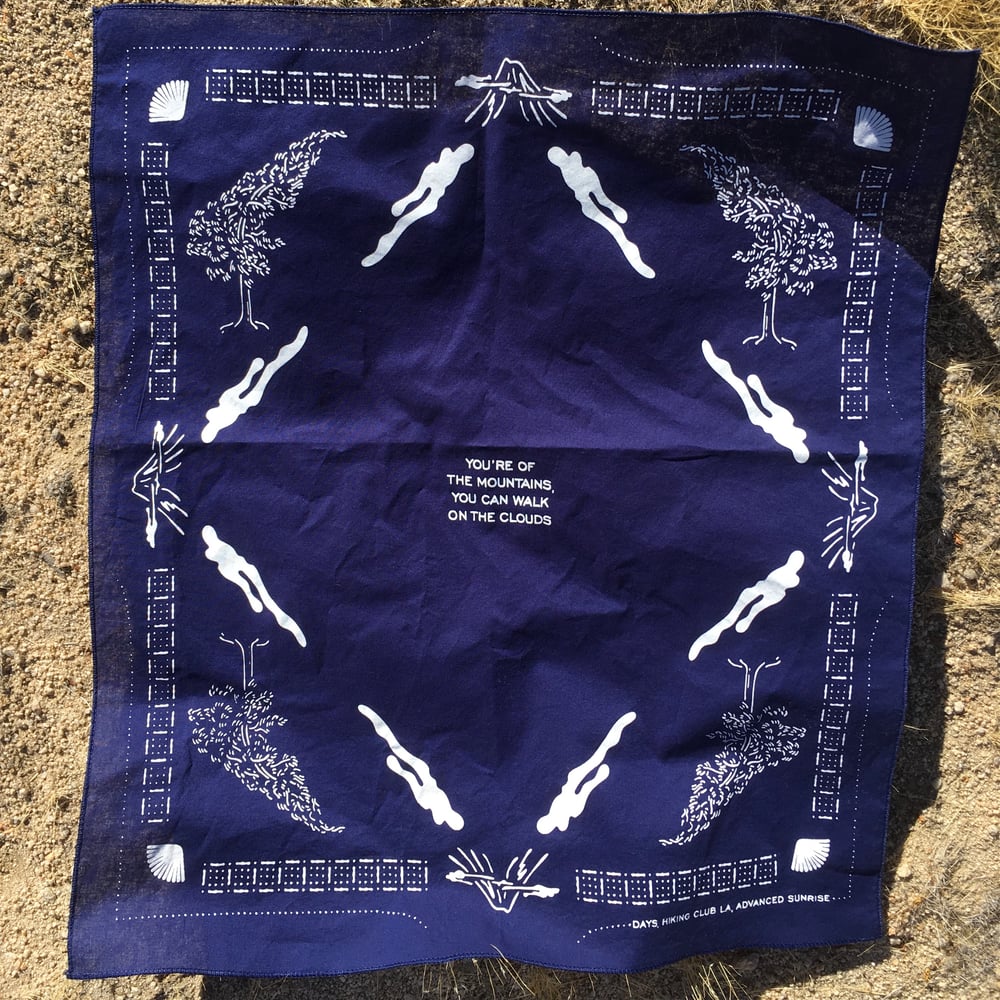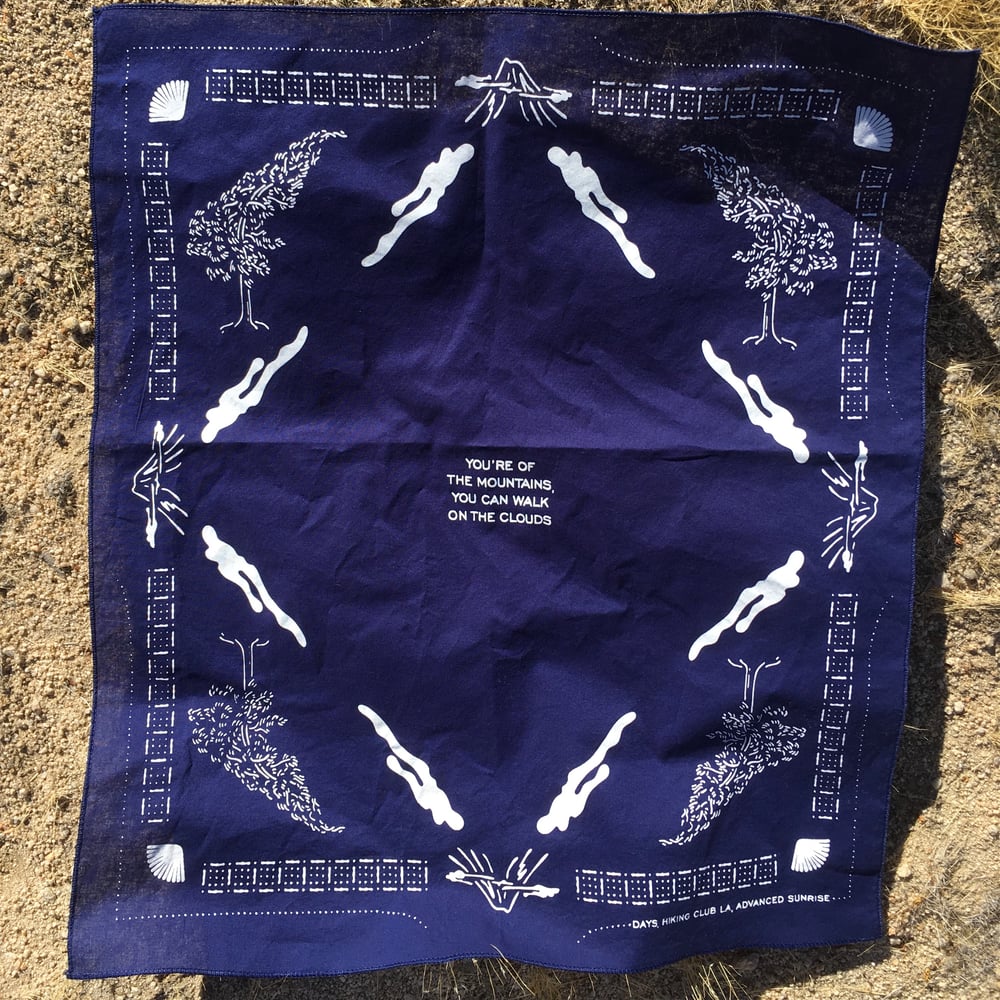 Hiking Club LA "Clouds" Bandana
$16.00
Limited edition, custom printed cotton bandana with original design by Advanced Sunrise.
French design duo Advanced Sunrise reinterpret a classic with a nod to our local San Gabriel mountains. Trees, clouds and summits subvert the iconic paisley bandana print while a hiking mantra graces the center.
Text reads: "You're of the mountains, you can walk on the clouds."
Available individually for $16 
or buy a Full Set of all three designs for $45 
(set includes a Hiking Club LA logo patch!)